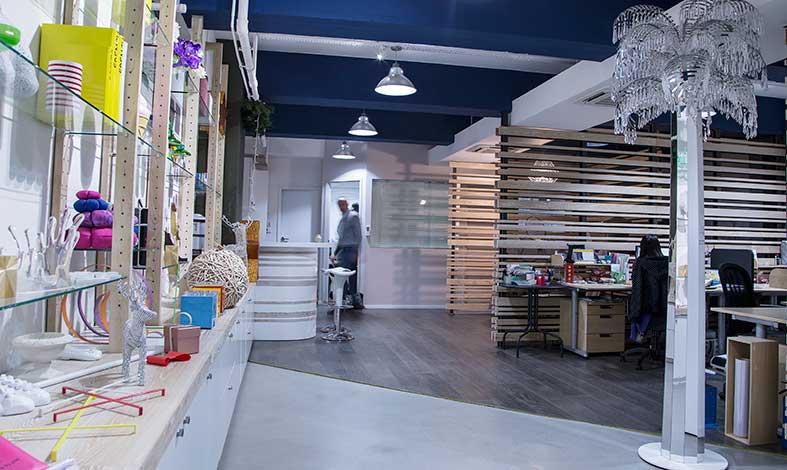 Visual Merchandising Displays
With over 50 years of collective experience in Visual Merchandising Display, Agura was founded in the early nineties by Gregoire Combal, providing mainly customized promotional items for marketing campaigns for European clients. This vast experience in promotional items, along with the solid partnerships Gregoire developed over the years with production facilities in Asia, allowed him to take the business in a new direction and started this new adventure in Visual Merchandising & Retail Design Solutions.
Word of his workmanship began to spread and before he knew it he was in-demand traveling back and forth between production locations and clients' head offices in different parts of France. It became clear to him that it was time to set up an office with a full and experienced team.
The early 2000 saw Agura reaching great heights as more and more prestigious brands like DPAM joined and remained in the ranks of its satisfied clientele. Since then it has expanded into avant-garde areas of visual concepts and services for leading retailers. The committment to always keep close contact with clients and to understand their needs and expectations led Agura to recently develop solid partnership and expanded production facilities in Europe.
A Leader Today in Visual Merchandising Display
Good work takes time and leads to long-term partnerships with clients. We strive daily to foster enduring partnerships with satisfied clients and we give them the peace of mind that comes with knowing that their visual merchandising will be treated with the utmost confidentiality. Agura brings added value by providing cost-efficient and vital technical development to your ideas for a powerful visual merchandising display.
Visual merchandising exists to make the path to purchasing smooth and clear as well as to capture the attention and imagination of the customer. Agura's team members are fully aware of that, that's why we care about details. Each customer request is unique. Our vocation is to provide them with the best solution, according to their needs and desires.
From the beginning Agura has always been known and appreciated for its quality, availability, reliability and great service with both clients and production facilities. We started with these values because we care about people, we work fervently to meet and exceed their expectations.
---
"Success is the achievement of something desired, planned or attempted. The gaining of fame or prosperity.
And we love being part of your success".